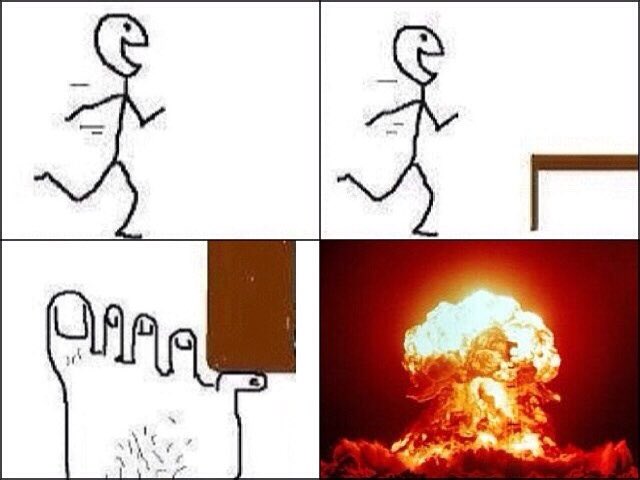 I can't help it sometimes but be amazed at how fluent I am in Spanish. I don't need somebody to speak Spanish with actually. In fact, it just comes naturally especially when I am startled or surprised.
Like that one time when the little boy was about to plug in the electric fan. Acting on pure instinct, I flew from where I was seated, my aim was to reach the plug before it reaches the socket.
The corner of the wall however, caught my right pinky toe bending it at a 90 degree angle. Thankfully, I made it just in time to grab the plug from his hands.
It was mixed emotions after that. I was relieved I had the plug, but I couldn't remember the feeling of "relief" other than the pain that ensued. I fought back the urge to bellow in rage but I managed to let out a barrage of pure Spanish words and phrases after that.
"Litsi!!!"